Special Exhibition: Edward Belbusti and Susan DeMay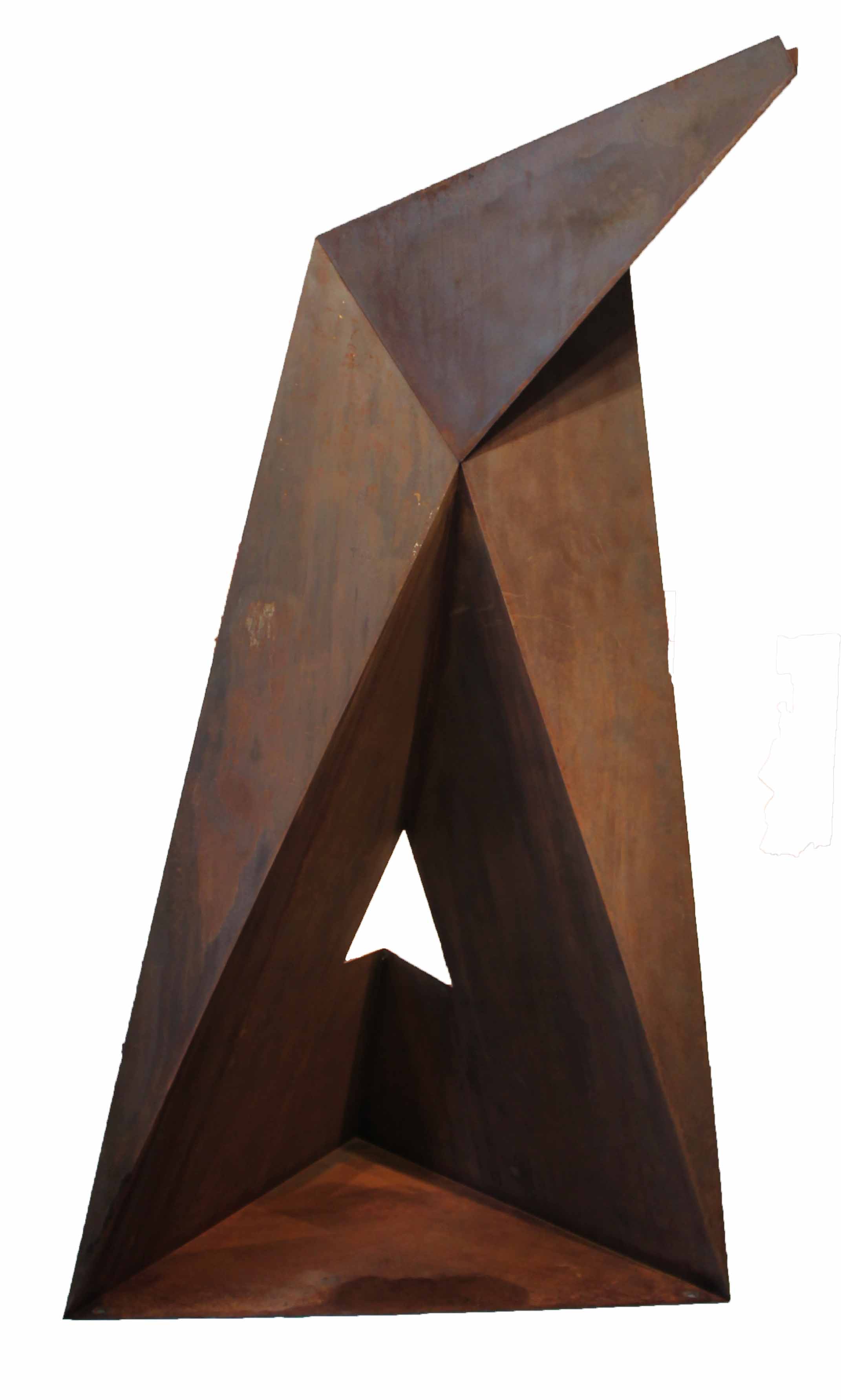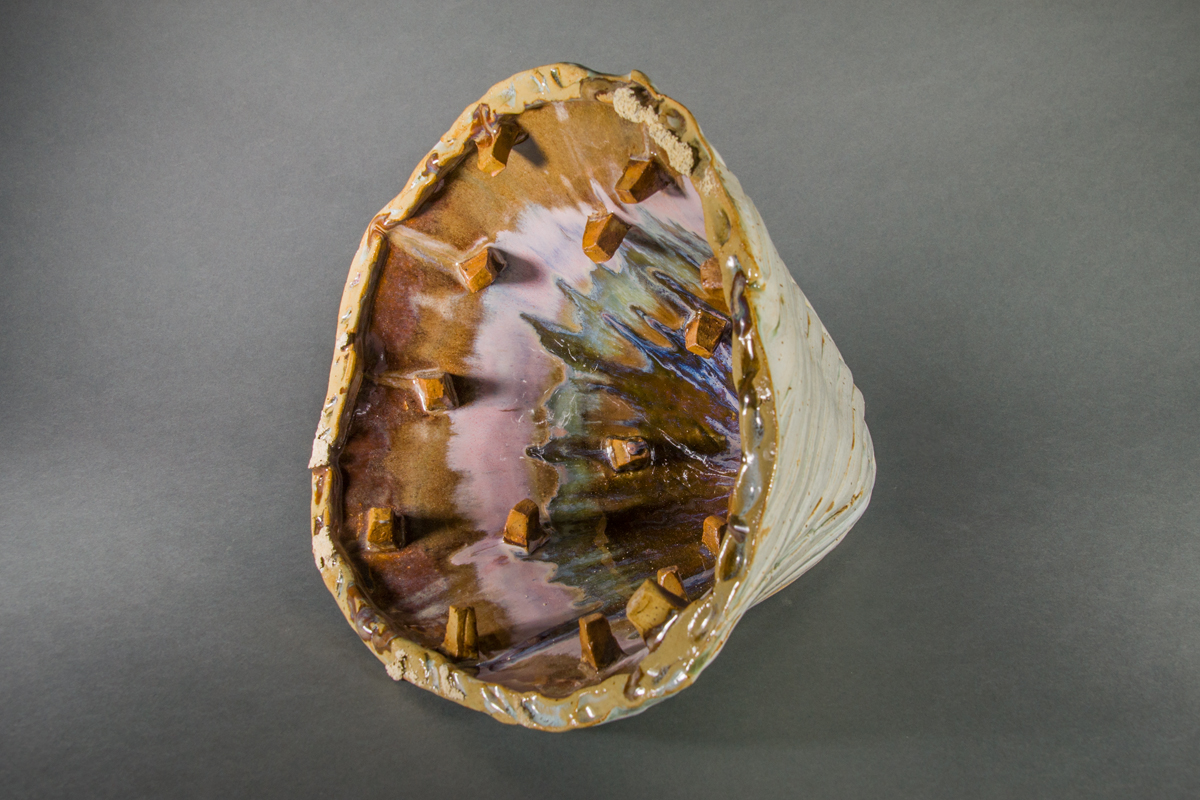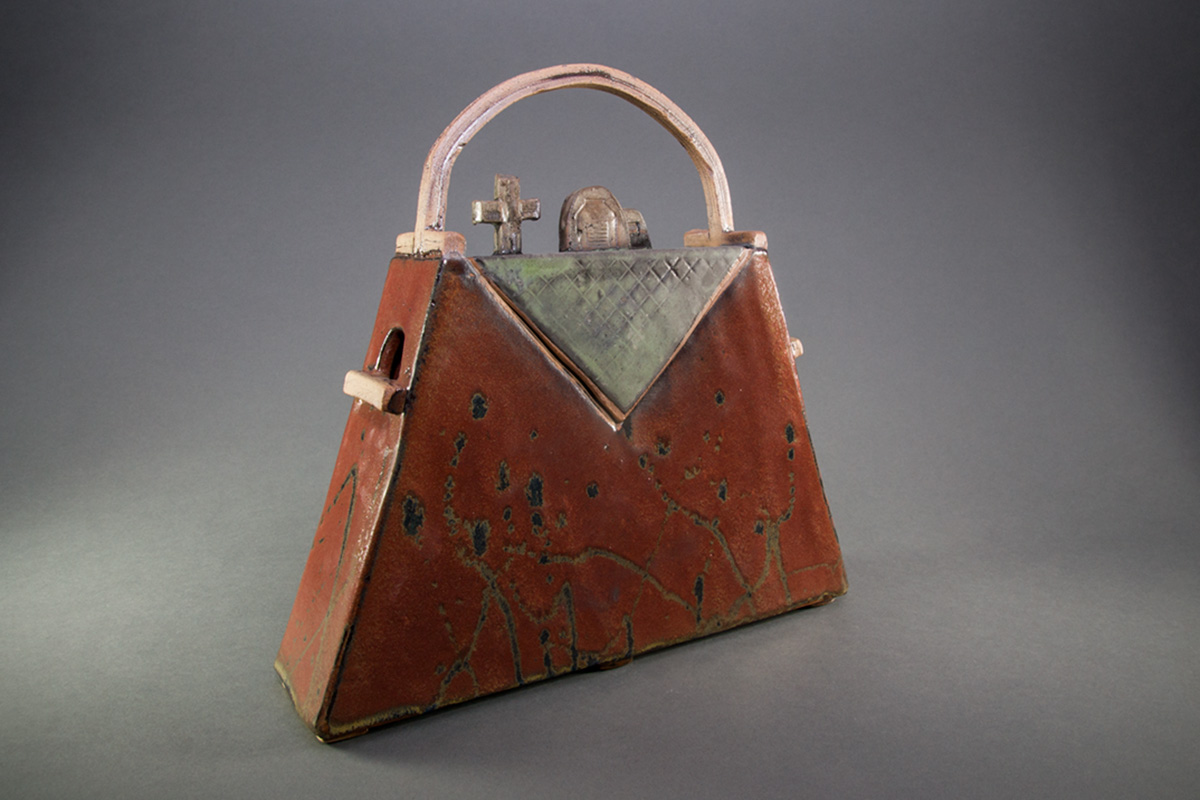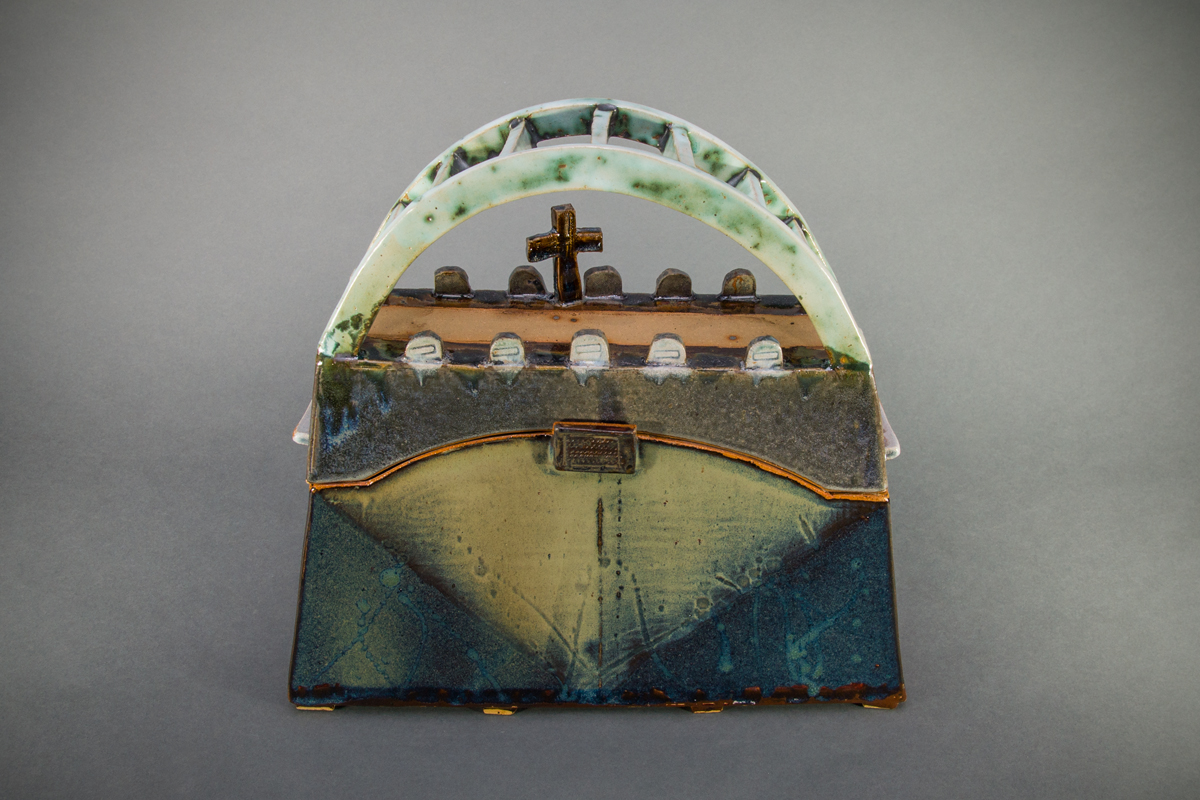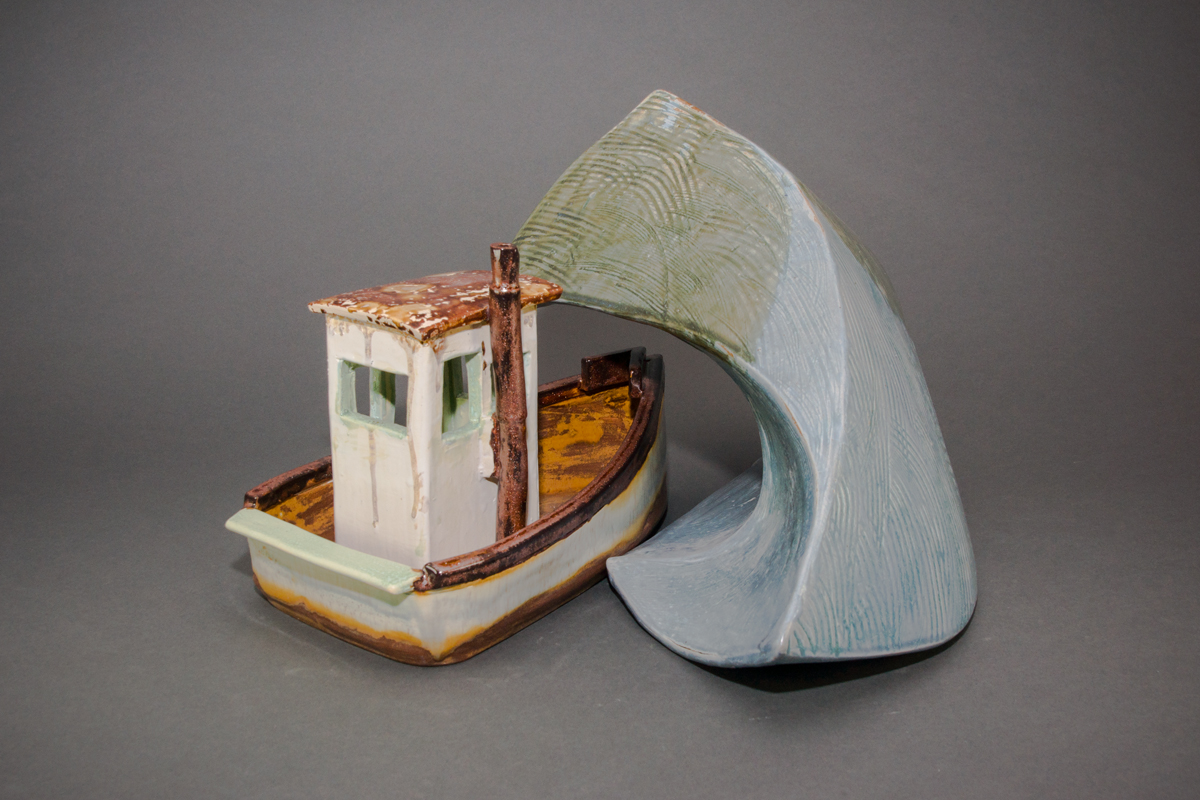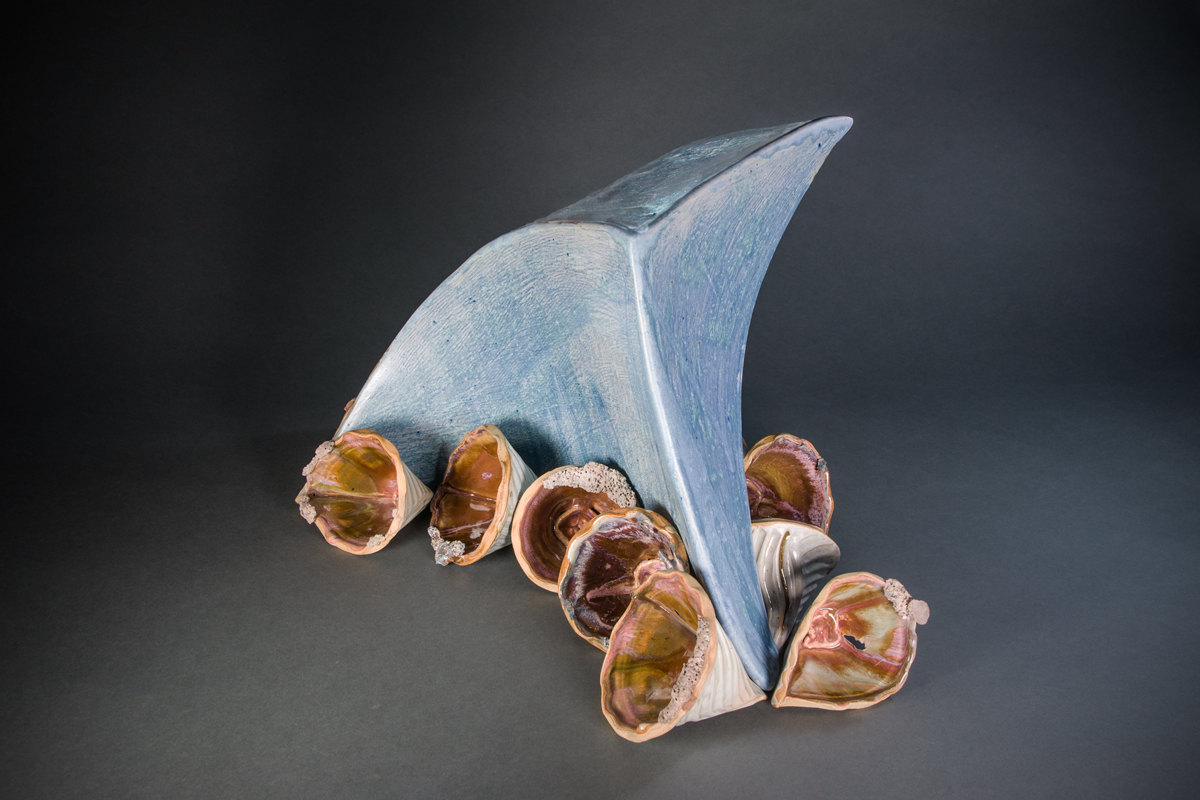 Edward Belbusti:
"I use my 30 years of experience in architecture as the foundation of my thinking about form. I imagine the possibility of each sculpture existing in many different scales – from a desktop piece to a large public sculpture or an entire building.
The vocabulary of my work is the clay slab along with the occasional use of steel and wood which I deform in various ways to explore the balance, tension, and structure of the piece as well as the interplay between the components within the piece.
In some pieces, I use surface texture and color to suggest that the piece could be made of steel, wood, plastic, or another generic material. In a similar way, the scale of the piece is meant to be ambiguous, thus creating in the viewer's imagination, the possibility of a monumentally scaled piece.
In the Touch Series, I use the clay in an entirely different way. I use smooth terracotta clay burnished to a high polish. This gives a highly sensual feeling to the piece that the viewer is invited to experience tactically as well as visually."
Biography:
Born in 1954, Edward Belbusti studied Architecture at Virginia Tech. He graduated with a Bachelor of Architecture degree in 1981. Prior to moving to Nashville in 1989, he worked as an architect in New York and Baltimore. In Nashville he worked for many years as University Architect at Vanderbilt University. He retired from architecture and began his career as a sculptor in 2011. Even though retired from the field; he admits that architecture still plays a strong role in his artwork – especially in the freedom of expression of his own designs and concepts.
Susan DeMay:
Susan DeMay was raised on a farm in Palmyra, New York and went to Clifton Springs High School where she was awarded "Student Most Likely to Succeed in the Field of Art." In her college years she went to a number of art programs in different colleges. She was in the last graduating class before the merger between George Peabody College for Teachers and Vanderbilt University. She was subsequently brought on to the faculty of the Art and Art History Department to teach ceramics part time. for nearly two years. A short break allowed for nearly a year in Europe on a Belgium Cultural Exchange Grant; and then for studies at the Appalachian Center for Craft in Smithville, Tennessee, and to finally establish her own studio there.
Susan returned to Vanderbilt in 1985 and settled into a dual career as a professor and studio artist. Her ceramics studio produced several production lines, most famously sold at the Smithsonian Museum Stores. Susan continued to experiment with wall works and sculptural works. In 2003 she shifted the balance of her work to fulltime teaching and scaled down her studio operations. She has kept active professionally by presenting and demonstrating at the National Conference of Ceramics Educators. She has written numerous articles that have appeared in national and international publications and books. Her work has been included in five Lark Book Series and books for beginners studying clay. The latest book was The Best of 500 Ceramics: Celebrating a Decade in Clay. "Sixty-four prominent contemporary ceramic artists served as jurors for this special edition, each selecting what he or she found to be the most technically masterful, stylistically inventive, and historically important pieces featured in the ceramics books of the Lark's 500 Series."
Susan conducts numerous glazing workshops in the region and participates in many exhibitions around the Southeast. Her work can be found in public and private collections.
Susan DeMay produces functional and decorative stoneware pottery and other artistic forms, such as wall works, sculptural vases, and tile projects. She maintains a studio, Made by deMay, in Smithville, Tennessee with the help a number of assistants. Her work includes a production line of tabletop wares as well as a series of art pieces. All clay work uses colorful glazes with a variety of surfaces, put together to create rich, expressive palettes and distinctive designs. Each series has evolved from many years of working with electric kilns fired to cone six.